The Agile Design Learning Studio method is a brand new way to teach design-based learning classes developed by Professor Haoqi Zhang and myself. The goal of the method is to teach students in design-based project classes to be very methodical in their approach to design. We used this methodology to teach a master's class in Interaction Design at Northwestern University (DSGN 401-2). We plan to write a research paper about the Agile Design Learning Studio method.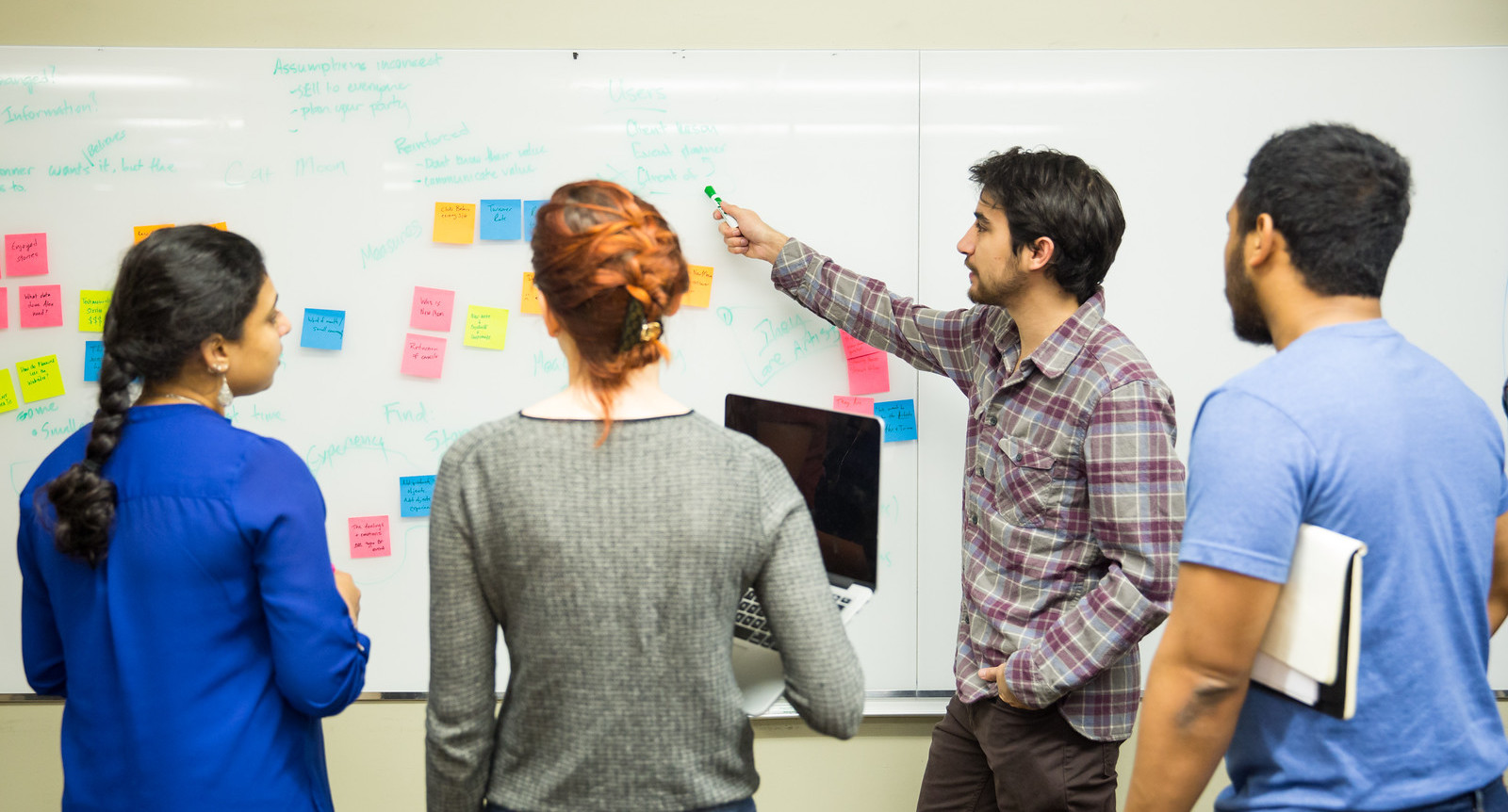 Role ― Design Coach (Teaching Assistant)
I worked with Professor Haoqi Zhang to co-create the Agile Design Learning Studio method. I helped him design the method described below through iteration and many months of discussion and preparation. I procured all the readings as well as many of the in-class activities and lectures for the master's Interaction Design class. I also ran lectures about conducting user testing, generating takeaways from user testing, and how to present final work to clients. Beyond this, I met with the master's student teams to mentor them through their projects, specifically revising their sprint plans and design arguments.
Challenge
The goal for students in human-centered design classes is for them to tackle real-world design problems. However, these students typically leave design classes without a deep and methodical approach. Most of their understanding is procedural, following a script:
"I interview users, then I make a storyboard, then I make a low-fi prototype..."
Due to this, students tend to not have the regulation skills to navigate a design problem well. As a result, sometimes students get frustrated and tend to blame their problem space:
"My project is too difficult, wide, complex, etc. to tackle."
Current design classes may not sufficiently prepare students to tackle real-world design problems.
Solution – Agile Design Learning Studio
To address this problem, Professor Zhang and I created a curriculum called the Agile Design Learning Studio method to teach students design more effectively . The curriculum has 4 main design features - agile planning, instructional slicing, self-directed learning cycle, and instruction around design arguments.
Agile Planning
Students planned their work in two week design sprints. By planning in agile method, students were able to practice and execute the whole design process multiple times. Students made sprint plans in Google Sheets to scaffold the planning process. Then mentors and I reviewed students' sprint plans to give them feedback to develop better regulation skills.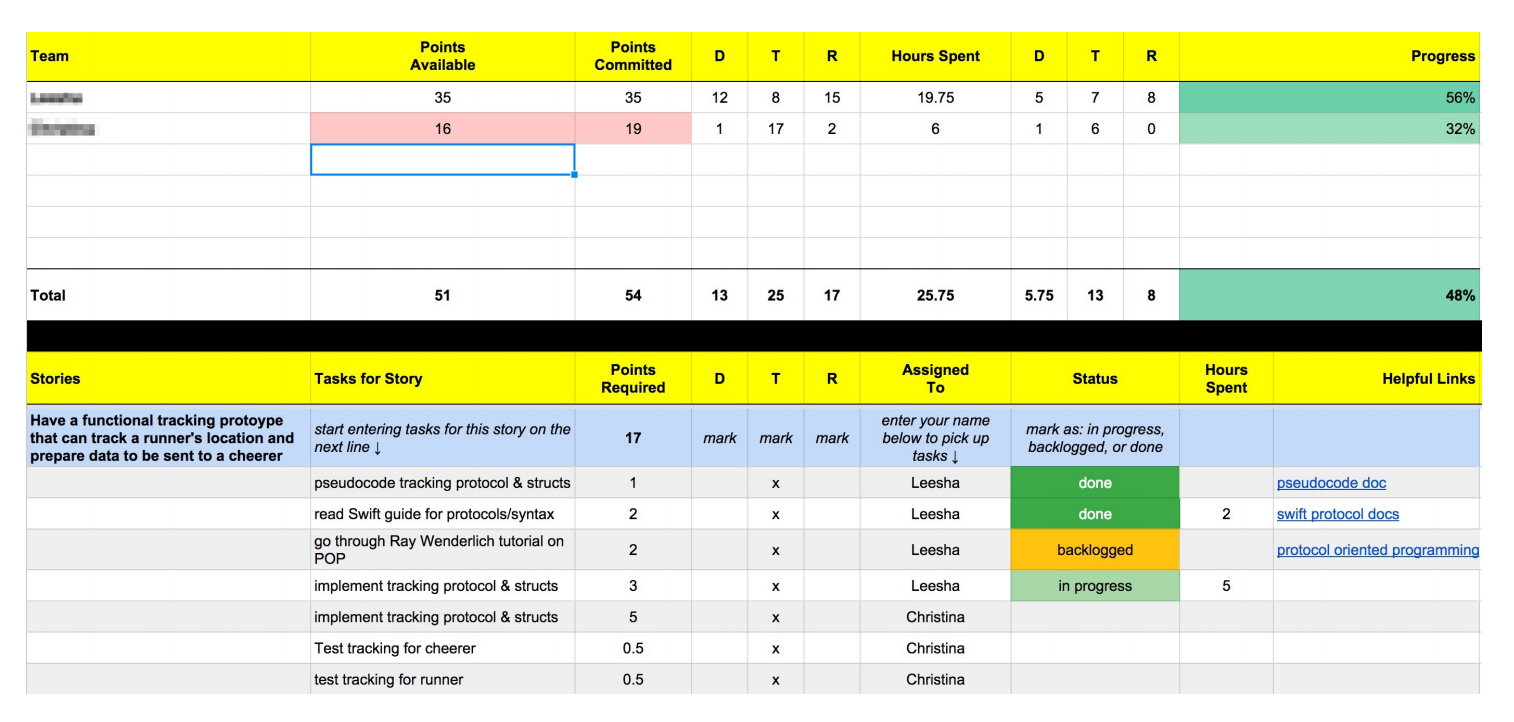 Instructional Slicing
Instead of teaching complete topics of material one at a time, we sliced topics. For example, I taught synthesizing basic user testing results one week, and then more formally taught user testing the week after. This method was used for two reasons – 1) students could learn material at their own competency and 2) students would retain methods/teaching because they practiced the skills multiple times.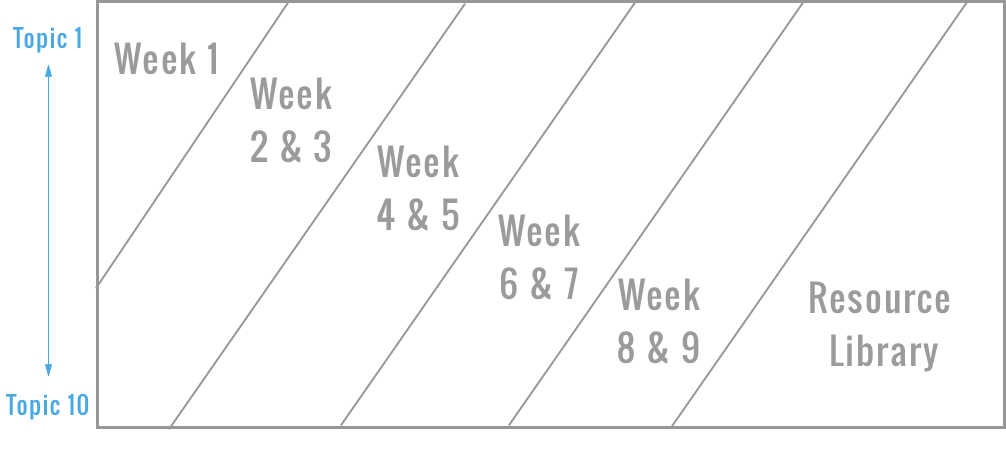 Self-directed learning
To get students to practice authentic real-world design, we had student teams direct their own projects and learning cycles. Student teams would set their own goals, plan their work, execute their plans, and reflect on their work over one sprint. The goal was for them to gain the ability to self-regulate their own learning. I assisted them with validating their work as well as telling them best practices during the sprint.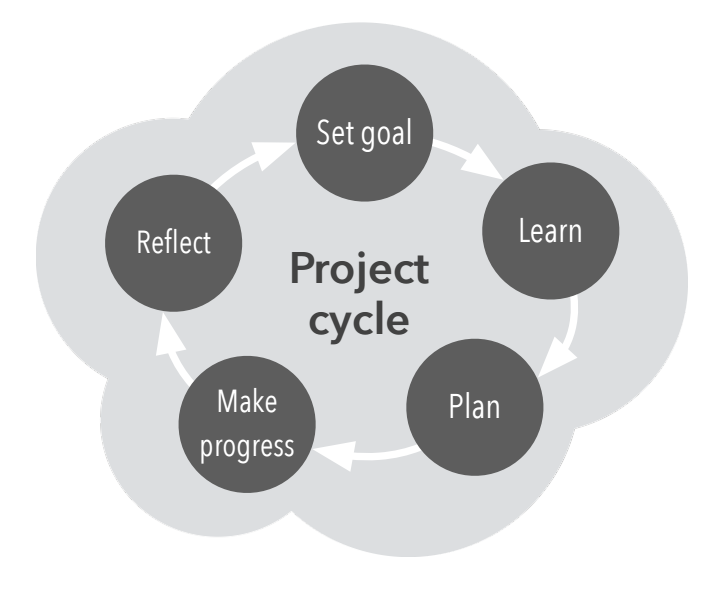 Instruction around Design Arguments
We presented the model of design arguments to provide the students a structure of going about conducting design-based projects. We taught students how to create, revise, and gather evidence for design arguments. I created a design canvas (below) to scaffold student teams documentation of their design arguments. Students' design arguments were reviewed by mentors in class. As design coach, I met with all the teams outside of class to revise their design arguments.
Results
Professor Zhang and I have gathered evidence to prove that Agile Design Learning Studios achieved its goal of adequately preparing design students to practice authentic design work. Below are some quotes to show preliminary evidence that students developed regulation skills using our method:
"The course taught me how to self-drive a design project. How to construct design arguments (hypothesis) and how to go test those arguments and gather data so you can evaluate your design.""
"I learned a lot about interaction design, but I learned moreso ways to bring rigor and logic to design problems consistently."
Next Steps
We are synthesizing the evidence from our class which ranges from sprint plans, to final presentations, to class evaluations. From this evidence, we are going to write a paper to report the success of the Agile Design Learning Studio method. We plan to submit our paper to the ACM CHI conference on Human Factors in Computing Systems. We hope this methodology can be used in all future design classes.