"Design in the Real World" was a panel I organized and moderated in which four design experts from the Chicago area came to talk about careers in design, design skills and the future of design.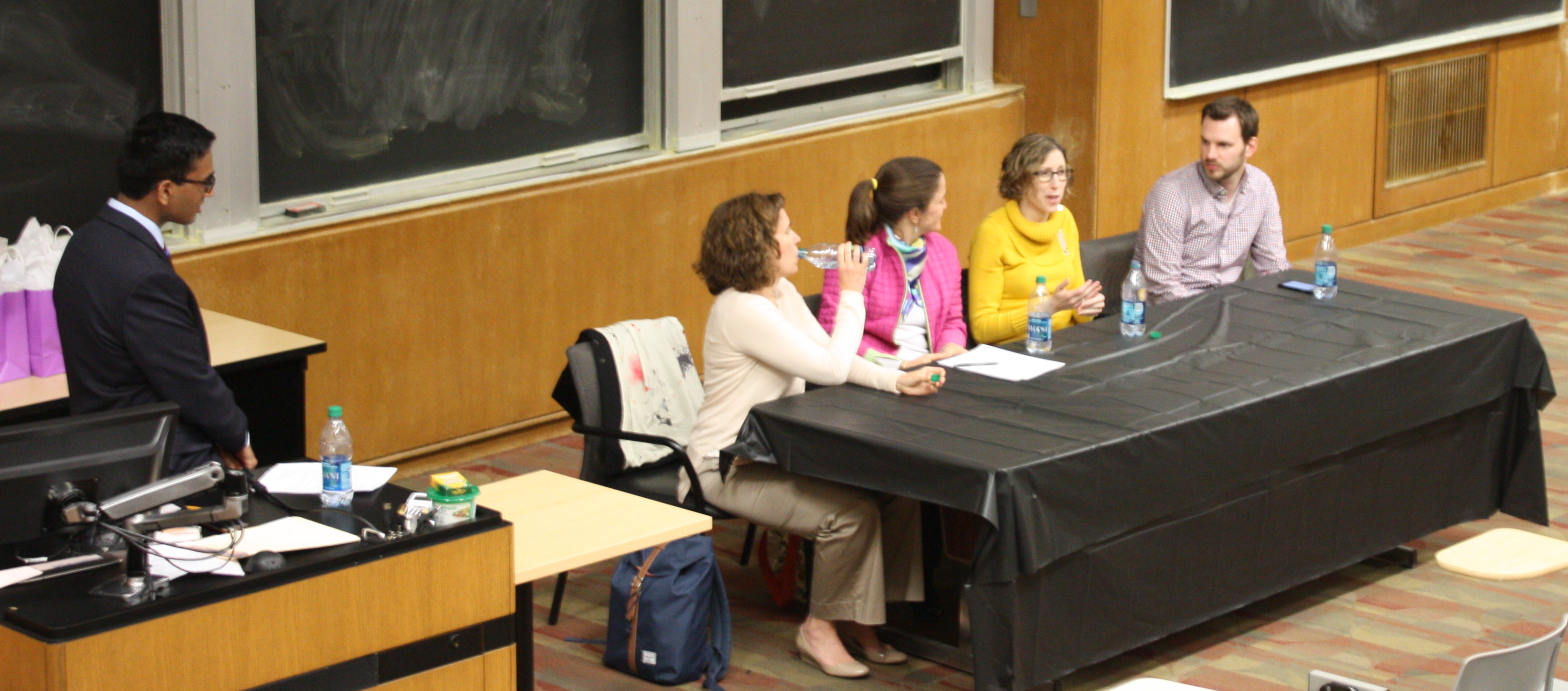 Role ― Panel Organizer and Moderator
I reached out to four designers to participate in the panel and booked the room for the event. With my Design for America (DFA) members, I marketed the event to the broader Northwestern University community. Finally, I brainstormed with other students to come up with questions and moderated the panel.
Challenge
One of the struggles I feel as a student learning the design process is not knowing what careers related to design are out there. Many of my fellow students feel the same way. So I wanted to get insights into using design beyond school for fellow students like me.
How can we use design in our jobs after we graduate from college?
Solution
I wanted to organize a panel of individuals that used the design process, but were not necessarily in a design job. I named the panel "Design in the Real World".
The Panelists
Sara Aye:

Co-founder of Greater Good Studio, a design firm focused on social impact
Perspective: Design to make social impact

Nicholas Evans:

Director of UX at Reverb.com
Graduate of Northwestern's Engineering Design Innovation (EDI) Program
Perspective: EDI program and UX Design

Dr.Elizabeth Gerber:

Breed Junior Chair of Design and Founder of DFA
Perspective: Design in academia and DFA

Maura Shea:

Senior Director of the Strategic Innovation group at YMCA of the USA
Perspective: Using design in work, rather than as a career
The Panel
I was very fortunate that the panelists knew each other beforehand, which helped greatly with the conversation. I focused on three broad questions and let the panelists drive the discussion. Students were able to ask questions. Audience members came up to me afterwards and told me they learned a lot and enjoyed this event.
Next Steps
I actually organized the first Spring Design Expo as a follow up event this year (2016). I partnered with Segal Design Institute for the event, and there were over 50 student presenters.